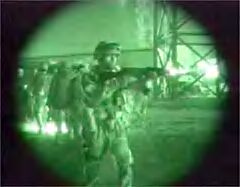 No matter your political persuasion, you thoughts on Bush, or your thoughts on the Iraq war, I call out on all who may come across this post to say a prayer today for our troops. This day marks the beginning of what will hopefully be a final push to rid Falluja of it's terrorist inhabitants.
May God watch over our soldiers and send them safely home to their families.
I ask that we also say a prayer for the Iraqis who suffered under the terrible hands of Saddam and who continue to suffer today as Al Qaeda attempts to take root in Iraq.
May the Lord watch over the long suffering people of Iraq and free them from the deadly grasp of Al Qaeda.